December 7, 2013 (Saturday)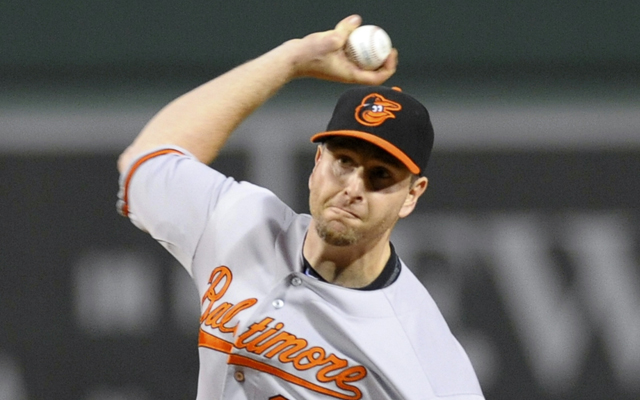 By Scott Barancik, editor
Free agent Scott Feldman has signed a 3-year, $30-million deal with the Houston Astros.
The Major Leagues' youngest (average age: 26) and worst (111 losses) team last season, Houston was looking for a veteran presence. It found that in Scott Feldman, a 30-year-old righthander who made his MLB debut in 2005 and holds a career record of 51-56 with a 4.62 ERA.
Feldman is no stranger to Texas. The 6-foot-7-inch Hawaii native spent his first eight MLB seasons there before signing a free-agent deal with the Cubs after the 2012 season. He started 15 games for Chicago in 2013 before a mid-season trade to Baltimore, where he started an additional 15 games. All told, 2013 was one of Feldman's best and busiest seasons. He finished the year with a 12-12 record and career bests in ERA (3.86) and strikeouts (132).
If 2013 Astros rookie Josh Zeid returns to the bullpen in 2014, as expected, it will be the first time in over a decade that two Jews have pitched on the same team. Scott Schoeneweis and Al Levine played for the world-champion Anaheim Angels in 2002.
# # #
Click here to order your Jewish Baseball News baseball cap