By Ron Kaplan, contributor
Mazel of the day: Danny Valencia was 4-for-6 with two singles, a double (#5), and a home run (#4), two runs scored, and two RBI as the Seattle Mariners reached the .500 mark (17-17) with an 11-6 win over the host Philadelphia Phillies. That's the second time this month Valencia has had four hits in a game and he's still just batting .243.
Ryan Braun was 1-2 with a walk, a run scored, and a strikeout in a 7-4 win for the Milwaukee Brewers (18-16) over the visiting Boston Red Sox. But he had to come out of the game in the fifth inning for a pinch runner because of "calf tightness." From the MLB.com game report: "The Red Sox tied the game at 2 on an odd-looking play in the fourth that offered the first clue Braun was ailing. With two outs and Vazquez at second base after a double, Mookie Betts singled to left field, where Braun made a second straight start after missing most of the previous week with a flexor strain in his throwing elbow. An MRI over the weekend was encouraging enough to allow Braun to return to action, but when he flipped the baseball back to the infield instead of throwing home for a play on Vazquez, it was clear he was less than 100 percent." Great.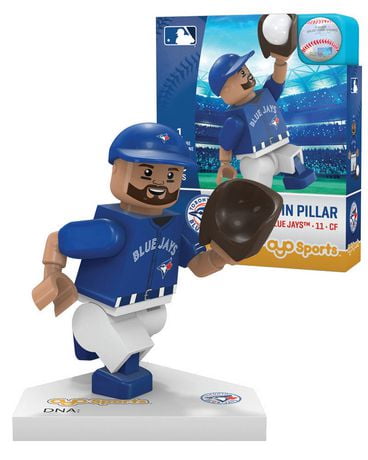 Alex Bregman was 0-for-4 with a strikeout as the Houston Astros (23-11) beat the visiting Atlanta Braves, 4-2. Thus endeth the 10-game hitting streak.
Kevin Pillar was 0-for-4 as well as the Toronto Blue Jays (13-21) earned a walk-off 8-7 win against the visiting Cleveland Indians. He did score a run but made no "web gems." And is this the best they could do re: Pillar action figure? Really?
Joc Pederson  —  batting in the leadoff spot — was also 0-for-4 as the LA Dodgers (20-14) won their fifth in a row, beating the visiting Pittsburgh Pirates, 5-2.
Ian Kinsler did not appear for the Detroit Tigers (16-16) in their 7-1 loss to the host Arizona Diamondbacks. Maybe today? You don't want to bring a guy back too early with an injury like this where the least little thing can send him down a path to sports oblivion. Look what happened to Yoenis Cespedes.
Craig Breslow and the Minnesota Twins saw (16-14) their game with the White Sox in Chicago postponed by rain.
Scott Feldman and the Cincinnati Reds (18-15) had the day off.
Ron Kaplan (@RonKaplanNJ) hosts Kaplan's Korner, a blog about Jews and sports. He is the author of three books, including The Jewish Olympics: The History of the Maccabiah Games and the forthcoming Hank Greenberg in 1938: Hatred and Home Runs in the Shadow of War.
# # #
Get your Jewish Baseball News updates via e-mail