$1-million needed for Tokyo
March 24, 2021 (Wednesday)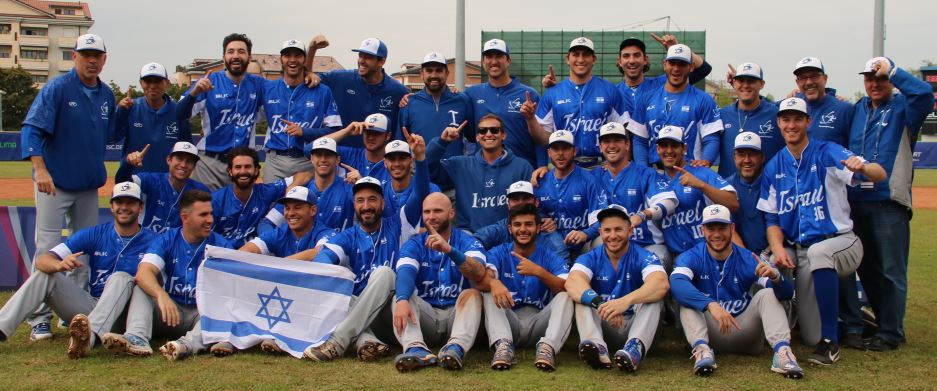 By Scott Barancik, editor
Team Israel beat long odds to earn a spot in the upcoming Tokyo Olympics. Qualifying tournaments were conquered. More than a dozen Jewish American ballplayers obtained Israeli citizenship in order to participate.
The payoff will be national pride — and, hopefully, an awakening to the beauty of baseball. The team's 24 players will be the first Israelis in 45 years to compete in an Olympic team sport.
Financing the bid will be a challenge, however. Team officials estimate they will need at least $1-million to make it all happen.
To get there, Team Israel and the Jewish National Fund today are launching what they're calling the "25th Player" campaign.
The drive — pegged to the idea that each of us can be the metaphorical 25th player on Israel's 24-man roster — has several components.
Each player on Team Israel is fielding donations. Want to donate to the Olympic bid via Team Kinsler (for Ian Kinsler), or Team Valencia (for Danny Valencia)? The option is there. Premiums are available for donations of as little as $25 (Official 25th Player Membership Button) or as much as $25,000 (a Team Israel uniform signed by the player who wears it at the Olympic games).
As of March 23, nearly $110,000 had been raised, including a $5,000 contribution from Jewish Baseball News.
Team Israel also is selling a growing array of themed merchandise, such as Matzo Baller t-shirts and Israel Baseball kippahs.
Raising visibility is another campaign goal.
In May and July, Team Israel will conduct an old-fashioned barnstorming tour, playing a series of games at minor-league and independent-league parks in the northeastern United States.
Israel Baseball also is producing a podcast that features interviews with players and coaches from the Olympic squad.
Businesses and individuals interested in helping Team Israel achive its $1-million budget can click here.
# # #
For the latest information from Jewish Baseball News, follow us on Facebook, Twitter or Instagram.
You also can get selected updates via e-mail.