September 15, 2021 (Wednesday)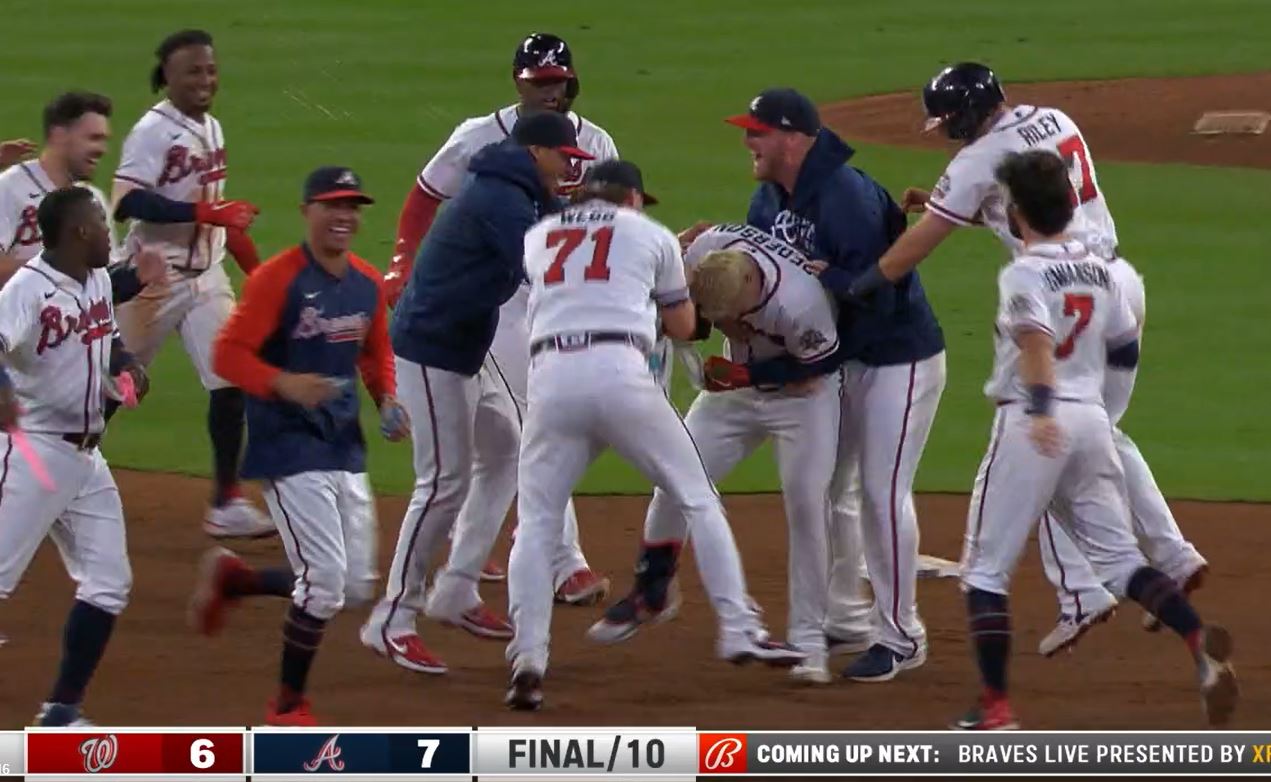 Mazel tov
OF Ryan Braun, who last played in 2020 and spent his entire career in Milwaukee, eliminated all doubt his future on September 14 when he announced his retirement from baseball. "While it's impossible to summarize my emotions, what I feel most is one, simple thing – gratitude," he wrote on Twitter. Braun was named N.L. Rookie of the Year in 2007, N.L. MVP in 2011, and was named an All-Star six times. He is the all-time Jewish home run leader with 352 round-trippers and ranks second to the immortal Hank Greenberg with 1,154 RBIs.
Stats to share
We know that P Max Fried (Braves) is the best-hitting pitcher in baseball. At .326, he is one of only two MLB pitchers hitting above .200, with the second best coming in at .245. We know he is an outstanding fielder, too, having earned a Gold Glove in 2020. But those who watch Fried regularly know he also is a danger on the basepaths. On August 14, for example, Fried sprinted from first base to home plate at a rate of 29.3 feet per second. According to Statcast, elite speed in the Majors is 30 feet per second. "That's telling you how athletic he is," teammate Ozzie Albies said after the game.
Weekly overview
Jewish batters hit a combined .290 (27-for-93) last week, with 2 HRs, 7 doubles, 16 RBIs, 3 walks, 25 strikeouts, and a .337 OBP (on-base percentage).
Jewish pitchers went 2-0 with a 4.29 ERA last week, yielding 20 hits and 6 walks over 17 combined innings while striking out 20.
At the plate
On the mound
Players to watch
Transactions
1B Rowdy Tellez (Brewers) was placed on the injured list on September 12.
P Dean Kremer (Orioles) was called up on September 11 and sent back down to Triple-A on September 12.
Injured list
1B Rowdy Tellez (Brewers), right patella strain, since September 12.
P Robert Stock (Mets), right hamstring strain, since July 21. Out for the season.
# # #
For the latest information from Jewish Baseball News, follow us on Facebook, Twitter or Instagram
You also can get selected updates via e-mail