Yankees CF joins Jewish baseball roster — (3/20/2023)
March 20, 2023 (Monday)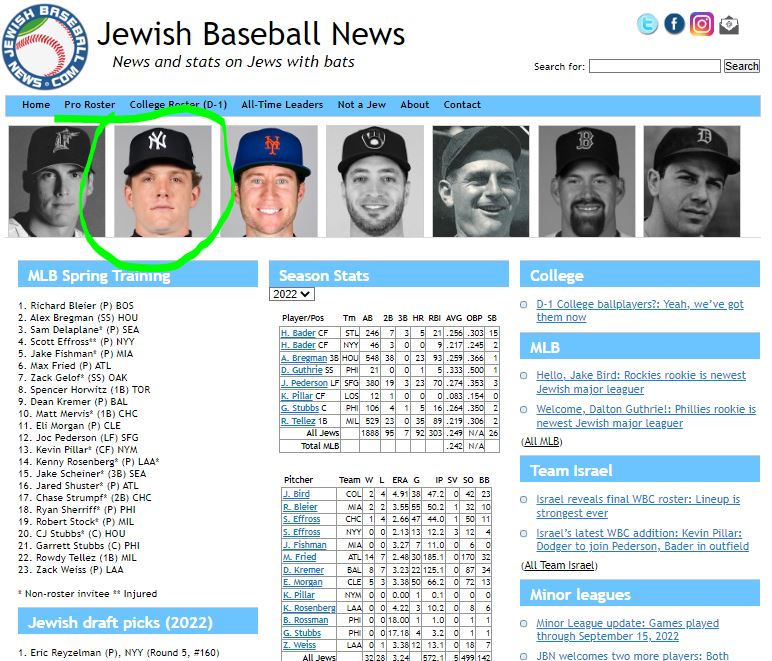 By Scott Barancik, editor
A 3rd-round pick of the St. Louis Cardinals in the 2017 amateur draft, the University of Florida alum and 2021 Gold Glove winner is poised to begin his first full season with the Yankees and 7th season overall in the Major Leagues.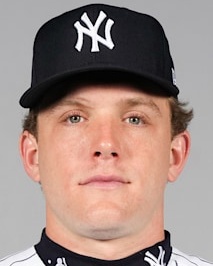 Harrison Bader, a 28-year-old centerfielder with the New York Yankees, has joined the pantheon of baseball players who identify as Jewish.
New York acquired fan favorite Bader from the Cardinals in August 2022, just hours before MLB's trade deadline. The Yankees' bid for postseason support was rewarded. Bader ended up hitting a combined .333 (10-for-30) with 5 HRs, 6 RBIs, a .429 OBP, and a 1.262 on-base plus slugging across the A.L. Division Series and A.L. Championship Series.
Talk about clutch hitting. Bader's 5 playoff HRs equaled his round-tripper total for the entire 2022 regular season, during which he recorded 292 at-bats.
Bader's Jewish journey is ongoing. His Jewish father, Louis Bader, recently told the Forward that Harrison never attended synagogue as a child but recently had consulted with New York rabbis about "converting to Judaism." Bader also considered playing for Team Israel in this month's World Baseball Championship but ultimately withdrew due to an injury that likely will sideline him — along with Jewish reliever Scott Effross — for the beginning of the 2023 MLB season.
Earlier today, Louis Bader responded to an email from Jewish Baseball News by saying that Harrison was fine with being listed on the website's roster. We welcome Harrison and wish his family much naches.
# # #
For the latest information from Jewish Baseball News, follow us on Facebook, Twitter or Instagram
You also can get selected updates via e-mail