Top prospects are surging — (3/22/2023)
March 22, 2023 (Wednesday)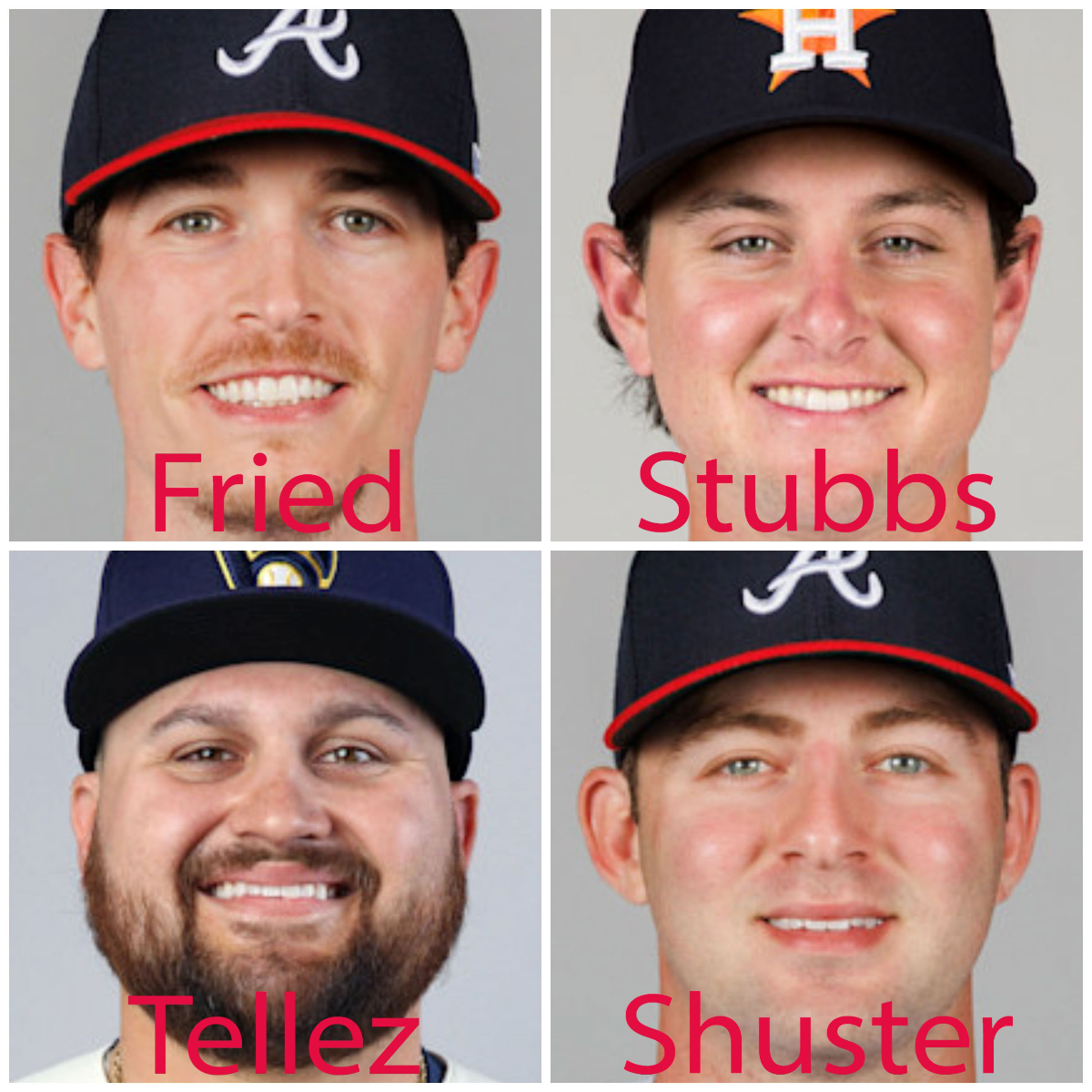 By Scott Barancik, editor

Atlanta Braves star Max Fried is having a heckuva Spring.
After finishing second last season in N.L. Cy Young Award voting, the 6'4″ All-Star is 3-0 this preseason with a perfect 0.00 ERA and 14 strikeouts over 11.1 innings. Yet it's possible he won't be the only Jewish pitcher in Atlanta's starting rotation on Opening Day.
That's because top prospect Jared Shuster is rocking the mound, too. In four preseason starts, Fried's fellow southpaw is 3-1 with a 0.71 ERA and 16 strikeouts against just 2 walks over 12.2 innings. Shuster reportedly is one of two finalists for Atlanta's fifth starter spot.
It's been a pretty bountiful Spring Training all around for the 26 Jewish players who either sit on an MLB preseason roster or have received a non-roster invitation to play.
The 26 are divided evenly between pitchers and position players. All but one of the 13 hurlers, prospect Sam Delaplane (SFG), has Major League experience. By comparison, six of the 13 Jewish hitters have yet to reach the Bigs.
The prospects are among those who have shined brightest.
CJ Stubbs (HOU), who finished the 2022 season in AA ball and is the younger brother of C Garrett Stubbs (PHI), is hitting .539 (7-for-13) through March 19 with one HR, 4 RBIs, and a 1.332 OPS (on-base plus slugging) in his first MLB Spring.
Two AAA prospects who are projected to make the Majors in 2023 also are faring well. 1B Spencer Horwitz (TOR) and SS Zack Gelof (OAK) — who together competed for Israel alongside Stubbs in this month's World Baseball Championship — both are hitting above .300 this Spring. 3B Jake Scheiner (SEA), whose 105 RBIs in 2022 ranked #3 among all minor leaguers, is hitting just .143, but 3 of his 4 hits have been HRs.
Some MLB veterans also are thriving.
P Ryan Sheriff (BOS), who is fighting to join fellow Red Sox newcomer Richard Bleier in the team's bullpen, has a 0.00 ERA across 5 relief appearances, with 6 strikeouts and no walks across 4.2 innings.
P Kenny Rosenberg (LAA), who made his MLB debut in 2022, has a 1-1 record and 2.79 ERA in 4 relief appearances. Remarkably, he also has 14 strikeouts and zero walks over 9.2 innings.
1B Rowdy Tellez (MIL) is showing off his enviable power. The fan favorite is hitting .417 (5-for-14) with 3 HRs and 4 RBIs.
Opening Day is March 30.
# # #
For the latest information from Jewish Baseball News, follow us on Facebook, Twitter or Instagram
You also can get selected updates via e-mail