October 11, 2014 (Saturday)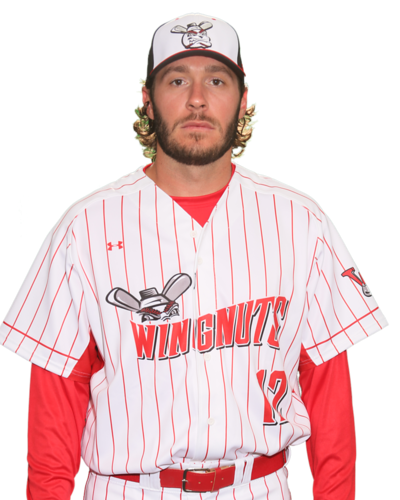 By Zev Ben Avigdor, correspondent
One reason we love baseball is because baseball players have great stories. Often those tales make us fans of particular players, regardless of their statistical accomplishments or which uniforms they wear.
Here is one of them, a story of setbacks and adversity, of failure and loss of confidence, and ultimately of perseverance and mastering the mental side of baseball.
Justin Klipp has always been a smart, thoughtful guy. His high GPA and SAT scores attracted the attention of Dartmouth and Harvard, and he was recruited to play baseball in the Ivy League. Instead, the California native chose to make himself more visible as a ballplayer by attending a more traditional baseball school. He played first at Cuesta College, where the Texas Rangers noticed and drafted him in 2004. He subsequently transferred to Cal State Fullerton, the national baseball powerhouse made famous by legendary former coach Augie Garrido. After Klipp's successes at Fullerton, he was drafted in the 22nd round by the Chicago White Sox, in 2007.
Klipp, 30, has yet to play for a Major League organization, however. During spring training in 2008, he broke his back. Although he was assigned to Chicago's "Single-A" team, he could not make his first start. He broke his back again in January 2009 and underwent surgery. Doctors said he would not be able to pitch again, but Klipp fought back, worked diligently, and returned to baseball. At first he played in an amateur men's league in Texas. By 2013, he was playing professional baseball as a member of the Edinburg (TX) Roadrunners in the independent United League. After two weeks in Edinburg, he was picked up by the Wichita Wingnuts of the independent American Association. He pitched two seasons in Wichita, compiling records of 8-3 (3.88 ERA) and 7-3 (3.92 ERA).
This August, while he was in his second season with Wichita, Justin Klipp spoke with Jewish Baseball News. Shortly after, Klipp was traded to the Saint Paul Saints, where he finished out the 2014 season. Following is an edited version of the interview.
JBN: Tell me about your Jewish background.
Klipp: I went to a Jewish preschool, which influenced me in a good way from a young age. And we celebrated family holidays, like Passover and Rosh Hashanah. We'd go to friends' houses. Very community based. Where I grew up in Calabasas — a lot of Jewish people there. And Hanukah. I got to celebrate Hanukah and Christmas growing up.
JBN: What's your favorite Jewish holiday?
Klipp: I like Hanukah. Just lighting the candles and singing every night, and it lasts eight days. I didn't like having to fast on Yom Kippur. I never fasted. Passover, I remember eating peanut butter and jelly on matzah. All the kids would have it.
[pullquote]I had some back issues my freshman year in college and always just had poor posture. It eventually caught up with me and ended up stress-fracturing twice in less than a year.[/pullquote]
JBN: You said you grew up with a lot of Jewish kids.
Klipp: Definitely. I would say a conservative estimate would be about 50% of the people I went to school with — junior high and high school — were Jewish.
JBN: Did any of them play baseball with you?
Klipp: I've known Josh Satin since I was two years old. We grew up going to play groups and stuff like that. We went to the same middle school. Played PONY League Ball, all the way up, and we were close. Still good friends. Aaron Lowenstein, he made it to double-A. He's actually one of my best friends. I'm going to his wedding in the Fall. Cody Decker was a little younger than me. I think I played against him — when I was a senior, I want to say. He might have been a sophomore. There's a lot of guys in the area. Jeff Kaplan I played with in college. He went to [Cal State] Fullerton with me. And then last year with Andrew Aizenstadt here on the Wingnuts.
JBN: Did you play with Ryan Braun in high school?
Klipp: No, he was a little bit older. I mean, Derek Kinzler, you probably don't know him. He was in the Rockies' organization. He also played in the Can-Am League. He's actually really good friends with Ryan Braun. They grew up together and so I hung out with Braun a couple of times, but that was all.
JBN: Was Ryan Lavarnway from Los Angeles?
Klipp: Yeah. So those were really my closest friends that I've had that were Jews in baseball.
JBN: What do you like best about being Jewish?
Klipp: Maybe just that it's different. There's not as many Jews. And I do like the community, and it's always nice when I go back home, because I'm still close with a lot of people I grew up with, from high school and that's just — I love my family. We're really family-oriented. Jews are really family-oriented, and I like that a lot.
JBN: It must be hard, to have your family back in LA and you're here.
Klipp: It sucks.
JBN: Israel had a team in the World Baseball Classic. They're going to have one again in 2016. Your father is Jewish, so you're eligible. Would you play?
Klipp: Yeah, I would. If I'm still playing professionally, I would love to have the opportunity to go play. Any opportunity to play in the World Baseball Classic, playing with the best guys in the world, would be amazing. I would definitely love to go play for the Jewish — uh, for the Israeli team.
JBN: For "the Jewish team."
Klipp: For the Jewish team [laughs].
JBN: How did you start playing baseball?
Klipp: Playing tee ball. I was the kind of kid who was athletic growing up, so I tried a bunch of sports. Soccer — the day of tryouts, I told my mom, I'm like, "Mom, I don't want to do this. Too much running around on the field for no reason." I was five. So I did tee ball, basketball. I took karate. I did art lessons growing up. I always loved baseball, since I was young. I had a bunch of ups and downs. Baseball is a sport where, obviously, it has a lot to do with confidence, and I had times when I lost confidence playing and it didn't become fun, but I was always drawn back to it, just because I love playing and I loved the guys growing up.
JBN: Your back has been a problem. What happened?
Klipp: It was a long time coming. I had some back issues my freshman year in college and always just had poor posture. It eventually caught up with me and ended up stress-fracturing twice in less than a year.
JBN: You had surgery in 2009.
Klipp: Yeah, January 2009. It was the Spring of 2011 that I started playing in a men's league again.
JBN: And then in 2013 you got recruited to play independent league baseball?
Klipp: No, I actually went and tried out for [the independent Fargo-Moorhead RedHawks], I got a spring training invite to Fargo in 2012. Didn't make the team. I got cut in spring training. I wasn't quite ready. Actually, to be honest, I don't think I got a fair shot. They gave me one inning, and I didn't give up a run. I gave up one infield hit. And a strikeout.
JBN: Sounds like they already had their minds made up.
Klipp: Yeah, they probably had their minds made up. I was just an extra guy — didn't get a fair shot. It'll be nice, because tomorrow will my first time pitching against them, since I didn't get to pitch against them last year and so far not this year. [NOTE: Klipp and the Wichita Wingnuts beat Fargo 7-4 the next day. He scattered 7 hits over five innings, yielding one run and striking out five.]
JBN: Is that in the back of your mind, to say, "I told you so"?
Klipp: Just a little bit, a little bit of shove it in his face. But to be fair, I'm not the same pitcher now as I was two years ago. But, yeah, it'll kind of be there.
JBN: How did you end up in Austin, Texas?
Klipp: After my back surgery, I was kind of lost, and I just needed a little adventure. I needed to get out of L.A. for a while, and Austin was somewhere I always found intriguing. I always wanted to go to UT.
[pullquote]It's more about the team in independent ball, it's more about winning, not as much about developing guys. They don't really care too much in organized ball if you win or lose; they just want their prospects to get better so they can keep moving them up and getting them ready for the big leagues.[/pullquote]
JBN: In your blog, you wrote something about being in Austin and attending classes at UT.
Klipp: I was going to, but I didn't. That fell through. That was if I was — I thought I was going to be done [with baseball]. At the time I was writing the blog, I thought I was done playing. I had no idea, and that was my plan, to go [to UT]. I was coaching tournament ball. Then I played in a Texas winter league. It's a league where you pay to play for a month. You pay them, and they help you get picked up…The United League takes a lot of guys out of this winter league. So you go down there — you pay to get on a team. Obviously, you have to be good enough; they're not going to take everyone. I signed with Edinburg after that, the Roadrunners. Ozzie Canseco was my manager down there. That was interesting, to say the least. Guys would go across the border to play for the cartels. The cartels would put on these men's league games, and they bet a lot of money on these games, so they would bring ringers from over [the border]. We had a couple guys from the team go over there to play, and after the game, they'd have a trash bag full of money, and they would hand you anywhere from $600 to $1000 for a single game. That was the incentive. It was a month's pay, right there, in one game, on a Sunday, so you'd have guys shoot across the border and make some money. It was scary. I thought about doing it, but then I left. I pitched really well there, and I got picked up by Wichita three weeks into the season. I had three starts under my belt, and then I came to Wichita. That was how I got here.
JBN: For readers who may not understand the distinction, how would you explain the difference between affiliated ball and independent ball?
Klipp: Not much difference between Minor League double-A and this league. I'd say it's between high-A and double-A — that would be about the equivalent. Most of the guys here in this league have double-A time and above. There's not much difference, except it's more about the team in independent ball, it's more about winning, not as much about developing guys. They don't really care too much in organized ball if you win or lose; they just want their prospects to get better so they can keep moving them up and getting them ready for the big leagues. It's a lot more fun [in independent ball], I would say, especially talking to guys who have been up in the higher levels of organized ball. They love it here, and that's part of why they're still playing, too. They can't let go of that, and it's that chance to play for love of the game and for that team camaraderie and to win a championship. But as far as difference — there's not so much difference, [except for] the mentality — it's about winning. They don't care if you're a pitcher and you throw 85, if you're getting guys out, you're going to have a job. It doesn't necessarily work like that if you're in organized baseball. They don't care if you throw 95 on our team [Wichita] and walk a bunch of guys and are struggling to find your command. They don't want anyone like that. They want a guy who comes in, throws strikes, and gets outs — especially our team, very defense-oriented.
JBN: What do you like best about baseball that makes it different from the other sports you played?
Klipp: Baseball has taught me so much over the years. It's incredible how much influence it's had on my life and made me the person, the man I am today. I was really influenced, in college especially. Really, it turned me into a man and made me confident, and it taught me a lot of skills that I will take later, once I retire — and if I don't decide to coach or stay and do something in baseball afterward — and [I] go into in the business world, a lot of skills I learned on the baseball field, such as confidence and taking things one thing at a time and being in the moment and just life lessons that I've learned over the years. The biggest thing is confidence, and that's what I try to instill in all my kids that I teach during the off-season. That's why their parents really appreciate what I do. Whether little Johnny gets that much better in baseball, they really like the values I instill, and the kids look up to me…It's always good for a kid to have someone to look up to, other than your parents, outside your family, and that you can talk to and have a relationship with. I think it's really important.
[pullquote]The big thing that I had to learn was staying in the moment and not thinking about my last at bat that was bad or my last bad outing or that last pitch that I threw that the guy hit 500 feet. [/pullquote]
JBN: You said that those lessons then extend outside baseball.
Klipp: Yeah, I see it. When I grew up, I wasn't that confident a kid. I had a lot of self-esteem issues growing up, as most kids do. In this game, you have to have confidence. And there's a fine line between being cocky and having confidence, which I always tell my guys. And that's what my dad always harped on me, growing up: You never have to tell anyone how good you are, you go and you show them on the field. He always taught me to be humble. That would be the biggest thing, confidence. And also just being in the moment and not letting things that you can't control affect you. You can't control what the umpire does, you can't control if your fielder makes an error. I see a lot of kids — if you're pitching and your second baseman makes an error, and you turn around and throw your hands up and show bad body language and show up your fielder, which in turn makes them feel even worse than they already feel for making an error. You control what you can control. And it's the same thing in life. You can't control what other people do and let that affect you. And the big thing that I had to learn was staying in the moment and not thinking about my last at bat that was bad or my last bad outing or that last pitch that I threw that the guy hit 500 feet. You have to move on, and that's another great life lesson, that people are so caught up in the past and the future that they're not going to live in the now and enjoy what's going on right in front of them. I enjoy working with kids on that, on getting them to lock in, on teaching kids to be able to focus their mind on whatever it is and then be able to space out. You have to have that time, what our sports psychologist called the six seconds of focus: when you step into your circle and you're ready, because that's just about the time it takes from the time the pitcher toes the rubber and delivers the pitch — then space out.
JBN:What would you want the readers of Jewish Baseball News to know about you? Something that's important to you.
Klipp: I've started [writing] a book. A working title is "I'm the Man." It's from when I had this nine-year-old team, and we had a kid who was a really skilled player. You saw him, and it was like, "Dang, this kid's really got some talent." But he didn't have confidence, he just wasn't confident — at all.
JBN: Even though he was so much better than the other kids.
Klipp: That's the thing. He didn't realize it. And I guess that was the same thing for me growing up. I didn't realize how — I knew I was better, but I just didn't have the confidence that I should have had. After one game, when he had a tough game at the plate and just didn't do well, I called to him, "Matty, come here. What's going on, bud?" And he was just sitting there, not really giving me an answer, and I told him, "You need to say, 'I'm the man,' out loud. You need to tell me, right now, 'I'm the man.'" Most kids can't say it. This is a thing I do with a lot of kids to help build their confidence, because they just can't say it out loud. If you don't have self-esteem, you can't say out loud and with conviction, "I'm the man" and "I can do this" or whatever else you want to replace for that. So he started softly, [in a whisper] "I'm the man," and I said, "No! Say it louder!" I just got in his face. People were around — it was just outside, in a little league facility, and people were watching me and looking at me like I'm crazy. He just said again [still softly] "I'm the man," and I was, "No, louder." And he slowly built up, louder, and he kept saying, "I'm the man," and we keep going back and forth, and all of sudden tears started coming out of his eyes, because he just had so many emotions going on, he didn't know what to do to deal with them all, he had no idea — and all of a sudden, he just fired off [yelling], "I'm the man," loud, at the top [of his lungs], with conviction, and he was breathing [hard] and you could just see the transformation right there, just getting him to say that at the top of his lungs. At that point, everyone was looking at us and going, "Oh my God, what is this?" At the next game, which was later that day, because it was a tournament, I had coaches coming up to tell me, "Who's your catcher? Your catcher is the best catcher I've ever seen." He made a huge transformation. The other parents — and his mom — they thought it was just something special. And then one of the team moms made shirts with "I'm the man" on the back, and our whole team motto was, "I'm the man," and that just became our thing. And we ended up winning our first tournament a few tournaments after that. It was a special team, special to do that.
I do that a lot with my clients. They can't say it, they can't say it like they mean it. I tell them, "You have to go home and look in the mirror and be able to look at yourself and have that confidence to be able to say that." That's the one thing I would say is the most important thing that I've taken away from this: in life, the ability to be confident and not cocky. Most of the confident kids, it seems like, growing up, are the ones that are bullies. They act — but they're probably not — confident. Kids are learning how to be confident. That's part of growing up. Life is tough. It's tough out there. It's not easy. You're very innocent when you grow up. You have no idea what the real world is going to be like when you get out there, and if you don't have these skills — being confident, staying in the moment, thinking positive…A lot of it is positive thinking, which really affected me. I would always go to the negative, because I'm a perfectionist. Augie Garrido — I read it in his book [Life Is Yours to Win: Lessons Forged from the Purpose, Passion, and Magic of Baseball
] — he tells his team, the first day of practice, that he has four rules, and the third rule is that you will strive for perfection, but you will fail. You learn from those failures, you pick yourself back up, basically you get back on the horse, and you keep doing it, again and again: "When you fail, recognize the message that's in the failure and be motivated to get better. And then to do your best again and again until you find the solution." You keep striving for perfection, but you have to understand you're going to fail. Your expectation level has to be realistic. And that's the thing: I see a lot of kids who are perfectionists, and that's how I was growing up — I was a perfectionist. But it wasn't in check. My expectation level was to always be perfect, and when I did fail, everything would just come crashing down. That was the biggest thing, growing up.
JBN: When was the turning point?
Klipp: When I went to [Cal State] Fullerton, they taught me all this stuff. I quit in the middle of my sophomore year, from losing my confidence. I got drafted my freshman year, by the Rangers. Then my sophomore year, I didn't have a great start, wasn't throwing quite as hard. I was working out too much, I was trying too hard. I was trying to get better, to be so much better than the season before. It's a long story. It came crashing down. If you read the blog, a lot of it is in there. I literally quit in the middle of playoffs my sophomore year. I ripped up my jerseys and put them on my coach's car — that's how bad it got. I was fortunate enough to go to the Northwoods League and play in Minnesota — Alexandria — and that's where I fell back in love with the game. And then I was lucky enough to have an agent who gave me the opportunity to throw a bullpen in front of the Fullerton coach, and they invited me to walk on for January workouts. January workouts are intense, 12 hours a day, every day except Sundays for 23 days. I had to earn a spot there, and that was one of my biggest accomplishments. Against all odds, I was going into one of the top programs in the country, in the middle of their toughest time. They made you run two miles in under 14 minutes, and I didn't make it. I was one of the few guys that didn't. I was not a good runner then, not a long distance runner. That's when I broke down. I got shin splints that turned into stress fractures, both my junior and senior years. So you could say I don't run [long distances] anymore. But I made the team and actually became the right handed set-up guy for a while until I stress fractured my shin and kind of fell off. But they taught me. At first I was like, "What is all this they're talking about? What is this six seconds of focus and all this psychology?" It took me a little time to buy into it, but once I did — and especially going into my senior year when I really bought into it — I saw the difference of how it transformed me as a person and as a baseball player. I took a class with Ken Ravizza that fall. He teaches at Fullerton. He used to work with Walter Payton, back in the day, and with U.S. Olympians and the Anaheim Angels. Now he gets flown around to different big leaguers to work one-on-one with them. Evan Longoria does one-on-one sessions with him. He's a great guy. He influenced my life, as well as our whole coaching staff, and in particular Rick Vanderhook. He was the assistant coach at the time. He's now the head coach. He's tough. He's like an army sergeant, and it took me a while, but he really built my confidence, like you wouldn't believe. His philosophy — the team philosophy — was, if you can deal with the wrath of "Hooky" you can deal with anything out on the field. That's what they wanted. It took me a while, but once I could accept the 'wrath of Hooky,' I had made the transformation.
My senior year, our team had a falling off, and we barely made the playoffs. The whole year I pitched in relief. I had a stress fracture in my left shin, and I couldn't go more than four innings, or else I would have been the Sunday starter [one of the top three starting pitchers on a college team but not the ace, who is typically the Friday starter]. We didn't really have a third starter that year, just a bunch of freshmen that kept rotating in and out — there was no set guy — and I didn't get to pitch in the first two, first-round playoff games out of the bullpen, because I wasn't needed. At the time, I had an ulcer in my stomach, because of all the pain pills I had to take to pitch, for my shin, and I had a ten-minute tape job — the tape job was like a cast — before each game. I had to walk around in a boot when I wasn't playing. The next day after I would pitch, I couldn't even walk, I was limping around — it was that bad.
[pullquote]Guys would go across the border to play for the cartels. The cartels would put on these men's league games, and they bet a lot of money on these games, so they would bring ringers from over [the border]…After the game, they'd have a trash bag full of money.[/pullquote]
JBN: How did you find the strength to pitch?
Klipp: That's the mentality that they taught me. I fell apart my junior year, and that kind of helped, too, because I had experienced it, so that my senior year I knew how to deal with it. So Hooky got on me on the bus after the game, and I was, at that point, pretty fed up. I was pretty upset, because I didn't get to pitch those two games, and I felt like, "What was going on?" They hadn't announced the third starter yet, and Hooky got on my case about going from the bullpen to the dugout to get food. And I just yelled back at him, "Hooky. I got an ulcer because of all the pills that I take to pitch for you, so I have to eat." I kind of went off on him on the bus, in front of everyone. And he yelled, "Klipper, get off the effing bus right now!" We got there, and he just wore me out, and I wore him out. And he loved it. He loves when you can get to the point where you can [yell back at him]. He'll break you down, like you won't believe; he broke me down like I was a wild stallion. And the next morning, I woke up and was all pissed off. I was sitting in my chair, slumped down, and they made an announcement, "Starting pitcher today — Klipper." I made my first start of the year, and we won. We actually beat Fresno State — half of the guys on that team were on the team that won the College World Series the following year. It was a tough game. That day, while I was sitting there in the stands, getting mentally prepared, I saw Tanner Scheppers, who now plays in the big leagues for the Rangers, get hit in the head by a come-backer. Line drive. And I was in the stands, watching, trying to get ready. It was bad. I was sitting there, watching, waiting for the inning to end. I had my headphones in, listening to music, trying to get ready, mentally ready, and I had to witness this, but I couldn't think about that. So the first thing, I went out, and I was really nervous. First game ever I'm on national television, and I'm pitching, first start of the year. I walked the first batter of the game, but then settled in. I gave up that run, and I gave up one more hit that inning. I got back to the dugout, and Hooky was, "What the bleep are you doing walking the first batter," and he got in my face. You have to understand, he's this short, penguin-looking guy, and he has this voice. I said, "Hooky, get the bleep out of my face. I got this." I can't say the rest of it out loud, because obviously it was — but basically I yelled back at him, and he said, "Yeah, alright Klipper," and he smacked me on the butt, and he said, "You got it." He knew. And the next four innings, I went out and didn't give up a run. I gave up two more hits, but that was all. We won the game and went to the next round and ended up going to the College World Series after that. I didn't get to pitch, though. I was supposed to start the third game, but we went two and out. Heartbreakers. We actually played against [UC] Irvine and [Aaron] Lowenstein in that game, which was a pretty cool experience, playing against my best friend. It was a 13-inning, five hour-and-45-minute game, longest game in College World Series history. If we win, I pitch the next game, and if not, we go home. We ended up losing, and I didn't get to pitch in the College World Series.
JBN: How did Aaron play?
Klipp: He did well. He's one of the best defensive catchers I've ever seen. [Note: Aaron Lowenstein played from 2008-2011 in the San Francisco Giants' organization, where he threw out an impressive 42 percent of all attempted base-stealers. Like Klipp, Lowenstein had to deal with setbacks — in his case, multiple concussions that prematurely ended his promising career.] 
# # #
"Zev Ben Avigdor" is the pen name of a university scholar who writes for Jewish Baseball News. Click here to see more of his interviews.