By Scott Barancik, editor
(Editor's note: Coverage of the MLB amateur draft is a collaboration between Jewish Baseball News and our friends at Jewish Sports Review, a bi-monthly newsletter that tracks Jewish athletes in multiple sports around the globe. Click here for subscription information.)
At least six Jewish players were selected in MLB's 2014 amateur draft, led by Princeton hurler Michael Fagan, a 9th-round pick.
It's one of the smallest crops in years (although additional Jewish draftees may be identified as time passes). Last year, MLB teams drafted 13 Jewish players, and the 2012 and 2013 drafts both produced 1st-round Jewish picks. Several of this year's players are not expected to sign.
But the 2014 crew is a talented group. Here is a first look at them, in order of draft selection.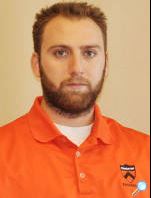 Michael Fagan, 22
This wasn't Michael Fagan's first MLB draft. After graduating from San Diego Jewish Academy in 2010, his hometown Padres picked him in the 45th round. But the left-handed pitcher opted to attend Princeton instead.
It proved a wise choice. Fagan struggled mightily with the Princeton Tigers at first. Freshman and sophomore years, he had a combined 2-6 record and 10.93 ERA. Junior year, he went 1-4 with a 7.99 ERA. But after working on his fundamentals and seeing a sports psychologist (see article), he turned things around senior year. Fagan went 4-2 with a 2.33 ERA across nine starts, led the Ivy League with 77 strikeouts, issued just 18 walks, and was named to the All-Ivy League First Team.
Fagan was the sixth pitcher selected by Oakland in the 2014 draft but the first left-hander. He received a $20,000 signing bonus and reportedly has been assigned to play for the Vermont Lake Monsters, the franchise's A-short-season team.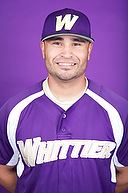 Julian Barzilli, 23
Another 21 rounds passed at the 2014 draft before the next Jewish player was selected, but Julian Barzulli was worth the wait.
Consider Barzulli's 2014 season, for which the Whittier Poet — yes, they are called the Poets — was named the ABCA/Rawlings Division III West Region Player of the Year. The 23-year-old third baseman hit .390, led all Division III players with 17 HRs — including a three-HR performance against Occidental on March 29 — drove in 52 runs, and ranked third overall with an .851 slugging percentage. Despite being a power hitter, he walked more often (27) than he struck out (25).
Just the seventh Poet to be drafted since 1965, Barzulli led the college to its first-ever post-season appearance in the Southern California Intercollegiate Athletic Conference. He's not the only baseballing Barzulli; brother Elliott just finished his freshman season with the Georgia Tech team.
St. Louis has assigned Barzilli to the GCL Cardinals, a rookie-league team.

Nate Irving, 21
Before the 2014 draft, Baseball America ranked Virginia junior Nate Irving the #354th best player in the pool. The publication called him a "contact-oriented hitter" who walks more than he strikes out and "makes up for his power deficiency with advanced plate discipline and knowledge of the strike zone."
Defensively, Irving was more than solid, making only 3 errors in 2014 and tossing out 12 of 26 base stealers. "A catch-and-throw backstop with intangibles," Baseball America noted.
Perhaps too intangible for some. For unknown reasons, Irving was drafted 1,020th overall, well below his projected slot.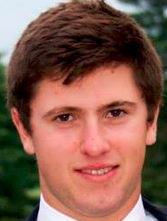 Bradley Wilpon, 18
One of two 18-year-olds selected in the draft, Bradley Wilpon began his high-school career with a splash, tossing a no-hitter in his first start as a freshman on on the varsity squad. He finished well, too, compiling a 5-1 record his senior year with a 1.54 ERA.
He comes from a baseball family. Grandfather Fred Wilpon is principal owner of the New York Mets, and father Jeff Wilpon is the franchise's chief operating officer. But the family's talent extends beyond the front office. Jeff, a catcher, was selected by the Seattle Mariners in the 5th round of the 1982 draft and by the Montreal Expos in the 4th round of the 1983 draft.
Wilpon is expected to play baseball at the University of Pennsylvania this Fall rather than sign with Boston.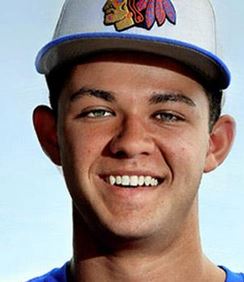 Keith Weisenberg, 18
A 6'5″ high schooler whose fastball touches 95 mph, Keith Weisenberg was projected to go as high as the first two rounds of the 2014 draft. Baseball America ranked him the #70 player in the draft pool.
Stats tell part of the story. In 2014, the 18-year-old went 9-2 with a 1.09 ERA and 88 strikeouts in 64 innings. He also hit .329 with 2 HRs and 15 RBIs. On top of that, Weisenberg graduated summa cum laude this year and was a member of the National Honor Society.
Said Baseball America: "The ball jumps from Weisenberg's hand and he pitches off a fastball with plus life. It plays up beyond its pure velocity readings with downhill plane, arm-side run and sink. Weisenberg, who spots up effectively to both sides of the plate, has a minimal-effort delivery with a loose arm that looks like he is playing catch and will likely allow him to have above-average control." MLB.com also enthused. "It's rare for a top high school right-hander out of Florida to be described as projectable, but it's a label that fits Weisenberg well."
But MLB teams knew he planned to attend Stanford unless they made him an offer he couldn't refuse. Instead, they let him go until the late rounds, so Stanford it is. Weisenberg will be eligible for the draft again after his junior year, in 2017.

Kyle Ruchim, 21
The final known Jewish player selected in the draft — and the second taken by St. Louis — Northwestern's Kyle Ruchim had a phenomenal junior year in 2013. He ranked 4th in the Big Ten in batting average (.365), 3rd in OBP (.441), and 4th in slugging (.513). Although he was drafted as a second baseman, Ruchim assembled a 4-4 pitching record during his first three years of college, earning 14 saves and striking out 86 batters in 72 innings.
Senior year, Northwestern named him team captain, and Perfect Game named him one of the top 100 college seniors in the country. Unfortunately, the two-time Academic All-Big Ten selection played just two games in 2014 before being injured and undergoing season-ending surgery. St. Louis drafted him anyway.
Ruchim graduated this year with a degree in biology. He's reportedly likely to sign with the Cardinals, although returning to Northwestern for a 4th season is an option.
# # #