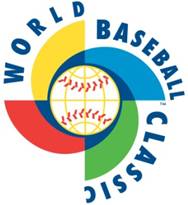 JEWISH BASEBALL NEWS –Israel and its fledgling baseball culture have never been invited to compete in the World Baseball Classic.
But Team Israel will get a chance to earn its way there next year.
WBC officials announced Wednesday (6/1/2011) that a newly-instituted qualifying round scheduled for late 2012 will give Israel and 11 other countries their first-ever chance at playing in the quadrennial Classic, which is scheduled next for March 2013.
Countries selected to participate in new qualifying round for 2013 WBC
1
Brazil
2
Canada*
3
Chinese Taipei*
4
Columbia
5
Czech Republic
6
France
7
Germany
8
Great Britain
9
Israel
10
New Zealand
11
Nicaragua
12
Panama*
13
Philippines
14
South Africa*
15
Spain
16
Thailand
* Winless in 2009 WBC
Joining those 12 in the qualifying round will be 4 countries that competed in the 2009 Classic but failed to win a single game. Together, the 16 will compete for four open slots in the 2013 tournament. The winning four will be joined in 2013 by a dozen teams that received automatic invitations due to winning at least one game in the 2009 Classic.
Countries automatically invited to play in 2013 World Baseball Classic
1
Australia
2
China
3
Cuba
4
Dominican Republic
5
Italy
6
Japan

7
Korea
8
Mexico
9
Netherlands
10
Puerto Rico
11
U.S.A.
12
Venezuela
"The Israel Association of Baseball is honored to be invited to play in the WBC," secretary general Peter Kurz said in an e-mail to Jewish Baseball News. "We will make all efforts to put a competitive team on the field."
Israel's inclusion in the qualifying round represents a milestone for baseball enthusiasts in the tiny country, where soccer and basketball dominate the sports landscape.
On Wednesday, New York Times baseball blogger Ken Belson wondered aloud whether MLB Jews such as Boston Red Sox 3B Kevin Youkilis or New York Mets 1B Ike Davis might end up playing for Team Israel next year.
The IAB's Kurz said it's too soon to tell. "We have not yet been apprised by the WBC of what criterion will be used to select players," he wrote. "We are not yet in any negotiations or discussions with any specific player and have yet to develop what our roster considerations will be."
Japan is the reigning World Baseball Classic champ, having won the tournaments in 2006 and 2009.
# # #
Make life easier. Get Jewish Baseball News headlines automatically.
'Like' us on Facebook
Follow us on Twitter
Track us via Google Reader