October 18, 2021 (Monday)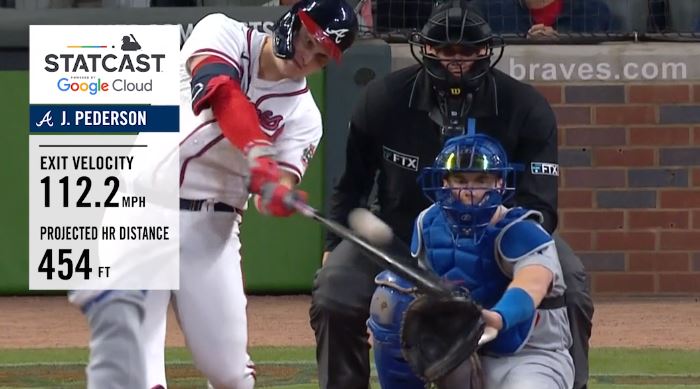 Here are your playoff stats for October 12-17, a 6-day period that included the A.L. and N.L. Division Series and the beginning of the leagues' respective Championship Series:
Stats to Share
Through October 17, Jewish players had 2 of the 4 longest HRs in the 2021 playoffs. OF Joc Pederson (Braves) led the pack with a towering 454-foot shot in Game 2 of the NLCS, while 1B Rowdy (Brewers) came in at #4 with a 448-footer in Game 4 of the NLDS.
In his first two playoff starts in 2021, P Max Fried (Braves) struck out 14 batters over 12 innings without yielding a single walk.
At .690 (40-18), Max Fried (Braves) has amassed the #2 regular-season winning percentage of any pitcher in Atlanta history. Fried ranks just below Russ Ortiz (.692) and just above Hall of Famer Greg Maddux (.688).
Jewish Baseball News wishes to extend a special thanks to Jack W. for providing many of the "Stats to share" we post here.
At the plate
On the mound
Max Fried (Braves) yielded 2 earned runs over 6 innings on October 16, giving up 8 hits and no walks while striking out 5. Atlanta went on to beat Los Angeles 3-2 in Game 1 of the N.L. Championship Series, but Fried didn't get the decision.
# # #
For the latest information from Jewish Baseball News, follow us on Facebook, Twitter or Instagram
You also can get selected updates via e-mail