Games played thru June 17, 2022
June 19, 2022 (Sunday)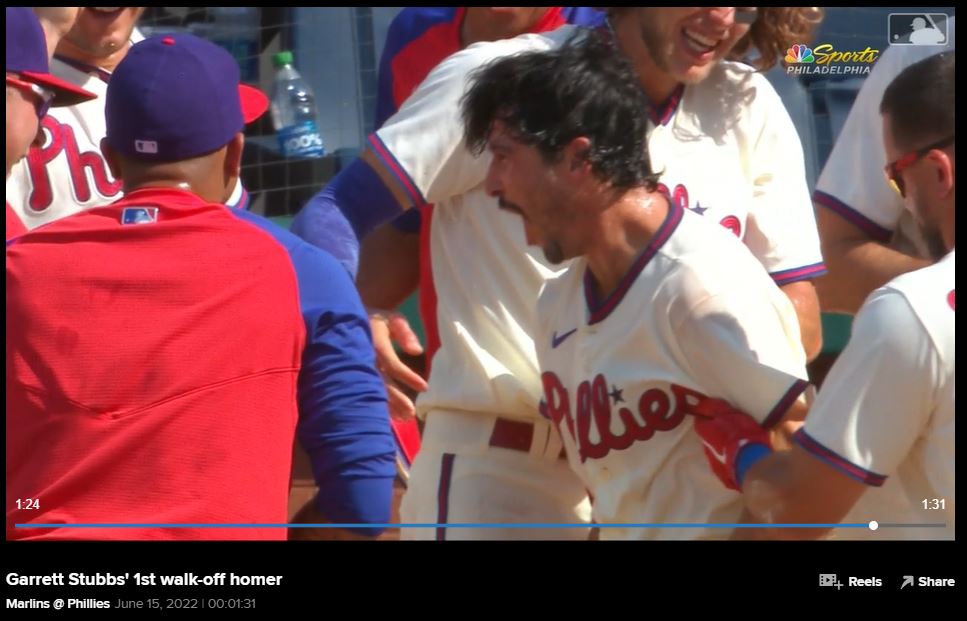 Many readers have expressed regret that Jewish Baseball News is no longer producing weekly MLB summaries. We hope someday to resume that level of activity. For now, however, the best we can do is produce occasional updates — such as the one below — and encourage you to follow our posts on social media.
Jewish Baseball News also is fully aware that our home page, with the exception of the Jewish Box Score and Season Stats tables, mostly contains dated content. Some day — with time, money, and external expertise — we hope to replace it with something more useful.
In the meantime, thank you for asking us to do more. We take that as a compliment.
Now, onto the update.
Season overview
Simply and crudely put, Jewish pitchers are kicking ass in 2022. Through June 17, they were a combined 11-8 with a 4.83 strikeout-to-walk ratio and a 3.05 ERA, substantially below the MLB average of 3.90.
Jewish batters are hitting a combined .245 so far this season, modestly better than the MLB average of .241. They also are hitting HRs at a far faster clip than the Majors as a whole — one for every 19.1 at-bats, versus one in 32.2 ABs.
Stats to share
Through games played June 17, OF Joc Pederson (Giants) had hit one home run for every 11.4 ABs, ranking him #1 among N.L. players with at least 150 ABs. Meanwhile, Pederson's career average of 16.9 ABs per home run ranks #5 among all active MLB players.
Among active MLB pitchers with at least 50 career decisions, Max Fried (Braves) ranks #2 in win-loss percentage, at .702 (47-20).
Despite technically still being a rookie, sophomore pitcher Scott Effross (Cubs) has been a workhorse. His 31 appearances rank #1 among N.L. hurlers this season.
At the plate
On the mound
On the mend
P Ryan Sherriff (Phillies), recovering from a left shoulder strain, began a series of minor-league rehab assignments on June 9. In 4 appearances across three leagues, Sherriff is 1-0 with 2 holds, a 1.00 WHIP, and 7 strikeouts over 4 combined innings.
# # #
For the latest information from Jewish Baseball News, follow us on Facebook, Twitter or Instagram
You also can get selected updates via e-mail