By Scott Barancik, Editor
Here are your minor-league highlights from the week of May 8-14, 2017: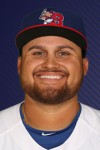 Jewish Baseball News Hitter of the Week: Rowdy Tellez
1B Rowdy Tellez (Blue Jays/AAA) began the week with a four-game hitting streak, during which he hit .375 (6-for-16) with 3 doubles, 6 RBIs, 2 walks (one of them intentional) and his first stolen base of the season.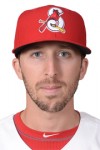 Jewish Baseball News Pitcher of the Week: Corey Baker
P Corey Baker (Cardinals/AA) pitched a total of 4.1 scoreless innings, giving up 5 hits but zero walks while striking out 2. So far this year, the Team Israel alum is 1-1 with a 2.60 ERA and is 2-for-2 in save opportunities.
Other highlights
Transactions
Free agents
Disabled list
Get your Jewish baseball news via e-mail