Both prospects hit for power
September 6, 2022 (Tuesday)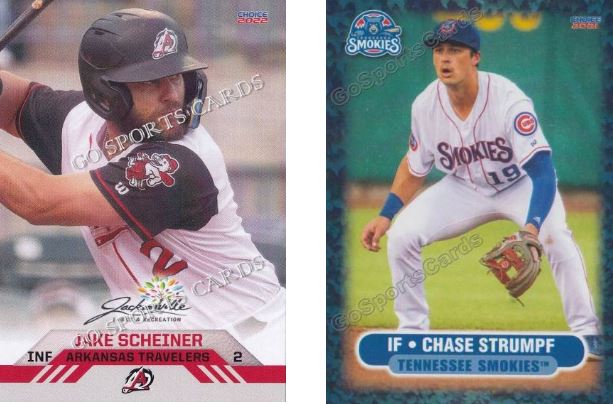 By Scott Barancik, editor
Two prospects who had been under Jewish Baseball News' radar are now locked in. Both are infielders, power hitters, and high draft picks who play at the Double-A level
Chase Strumpf (Cubs/AA/Tennessee Smokies), a 24-year-old UCLA alum who once played on Team USA's 15-and-under squad and splits his time between second base and third base, was a 2nd-round draft pick in 2019. A current .235 hitter and former teammate of fellow prospect Matt Mervis, Strumpf ranks #1 on the Smokies in times hit by a pitch (19), #3 in HRs (19) and doubles (21), and #7 in on-base percentage (.374).
Jake Scheiner (Mariners/AA/Arkansas Travelers), a 27-year-old first baseman and University of Houston alum, was chosen by the Phillies in the 4th round of the 2017 draft. Currently hitting .249, Scheiner leads all Double-A players with 93 RBIs (tied). Among his fellow Travelers, he ranks #1 in walks (71), #2 in HRs (18), and #3 in on-base plus slugging (.804).
Please join us in welcoming these talented athletes.
# # #
For the latest information from Jewish Baseball News, follow us on Facebook, Twitter or Instagram
You also can get selected updates via e-mail