February 25, 2013 (Monday)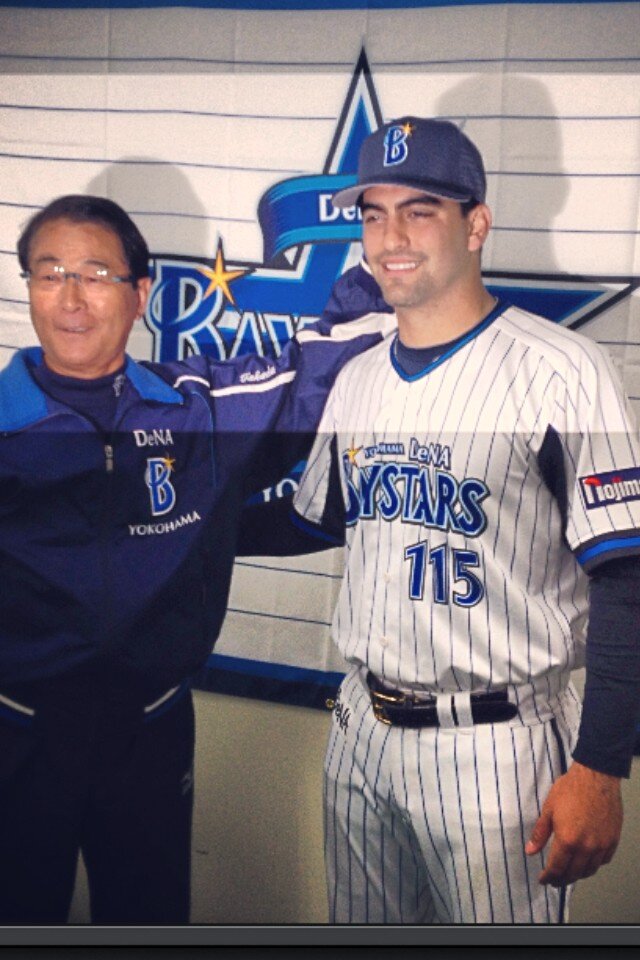 Going shopping? Please use our Amazon.com
link
————————————————————————
By Scott Barancik/Jewish Baseball News
Kevin Moscatel has covered a lot of ground for a 21-year-old.
Born and raised in Venezuela, the 6'1″ catcher was just 16 years old when the St. Louis Cardinals signed him, and 17 when he debuted with the franchise's rookie-league team. Three seasons later, the Cards released him. Moscatel did not play in 2012.
But he got a chance at redemption earlier this month when the Yokohama BayStars, described by the New York Times as "one of Japanese baseball's cellar dwellers," signed him to an isusei (training) deal. If Moscatel performs well, he could advance to the BayStars' farm system, and eventually to its flagship Central League team.
# # #
Subscribe to Jewish Baseball News alerts by Email