Yeah, we've got them now
March 16, 2023 (Thursday)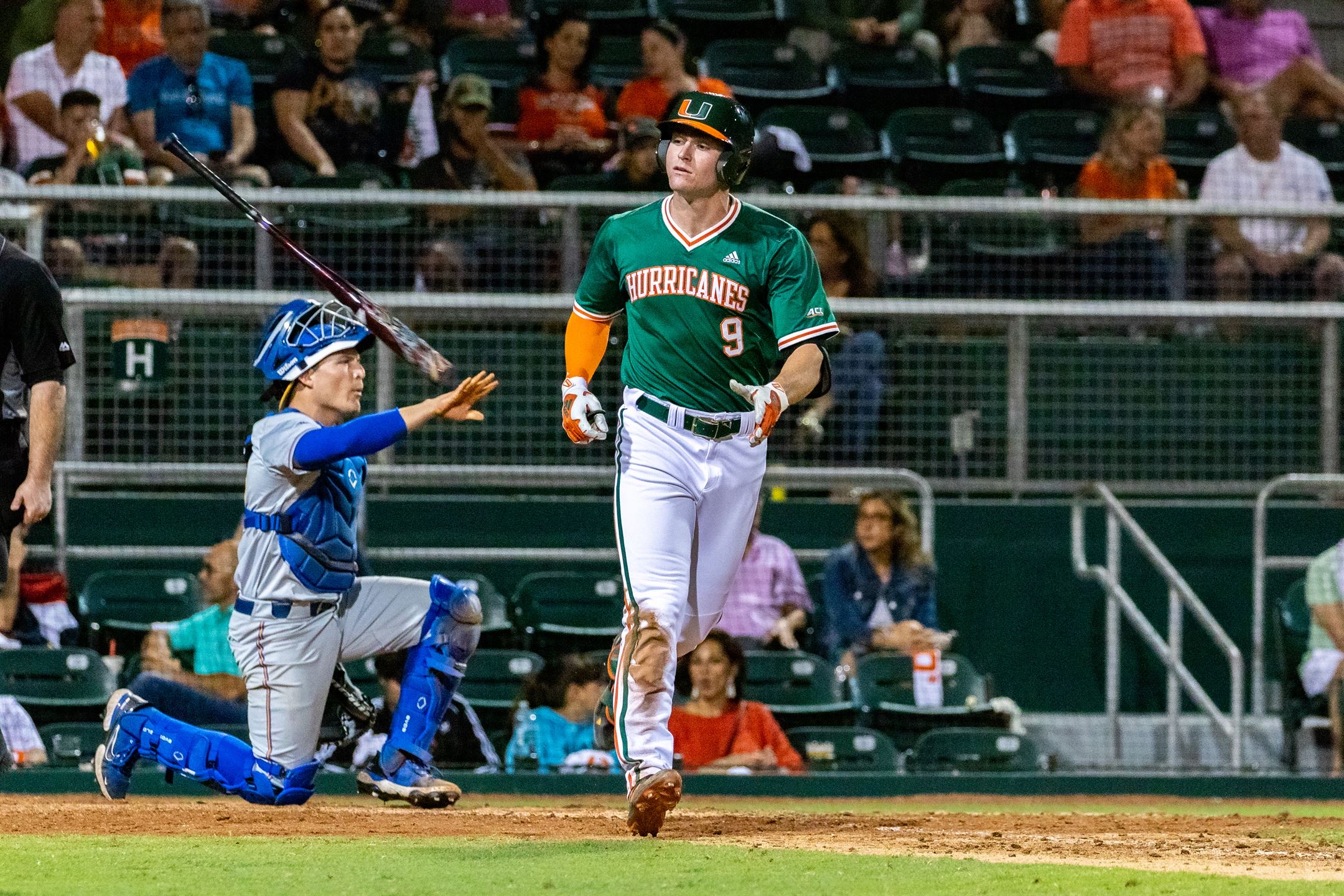 By Scott Barancik, editor
Since its debut in 2009, Jewish Baseball News has focused its coverage exclusively on Major League, minor league, and independent league athletes.
Thanks to Jewish sports-research legends Ephraim Moxson and Shel Wallman, JBN also has begun tracking Jews who play for NCAA Division 1 colleges and universities.
Our new D-1 College page not only provides players with exposure but introduces JBN fans to a new generation of promising players. And there are plenty.
USC Trojans reliever Josh Blum is 2-0 and leads the team in ERA (0.68) and walks/hits per inning (0.525). He averages 12.2 strikeouts per 9 innings against just 2.0 walks.
Virginia Cavaliers IF Jake Gelof, brother of highly-touted Oakland A's prospect Zack Gelof, is hitting .344 (21-for-61) nearly midway through the 2023 season and leads the team with 5 HRs and 24 RBIs. Jake broke the school's RBI record in 2022.
Miami Hurricanes OF Zach Levenson is hitting .368 (21-for-57) with 3 HRs, 10 RBIs, and a team-leading .486 on-base percentage.
Vanderbilt Commodores OF RJ Schreck leads his team in batting average (.318), OBP (.447), on-base plus slugging (1.038), and triples (2).
JBN defines "Jewish" thusly: If a player has at least one Jewish parent or has converted to Judaism, does not practice another faith, and is comfortable being identified as a Jew, we include him on our list.
Each player we list eventually will have a separate webpage containing a photo, basic biographical information, and links to statistics and his college bio.
Last names alone are no guarantee of Jewishness. When JBN college editor Wallman recently reached out to Canisius College about IF Ryan Weiss, coach Matt Mazurek replied that Weiss is not Jewish but that P Justin Giuliano is.
If you are a D-1 Jewish ballplayer who would like to be added to the list, or if you know of an unlisted player, please fill out our Unlisted College Player form.
# # #
For the latest information from Jewish Baseball News, follow us on Facebook, Twitter or Instagram
You also can get selected updates via e-mail