November 8, 2021 (Monday)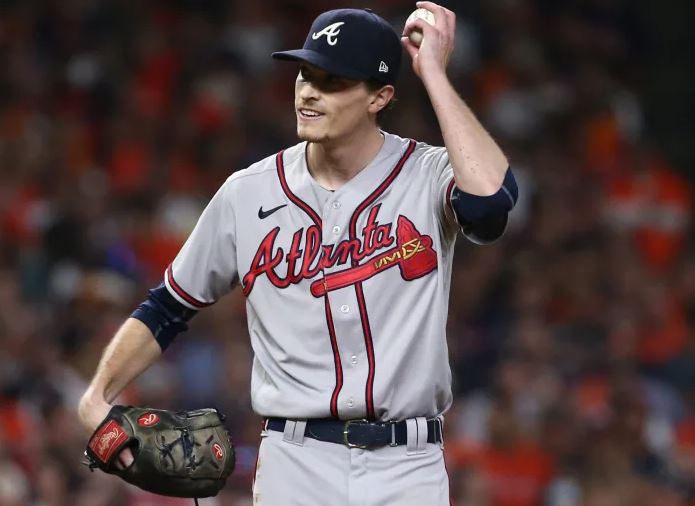 Here is your summary for the week of November 1-7, plus other news and stats from the 2021 season
World Series
Max Fried (Braves) tossed 6 shutout innings on November 2, leading Atlanta to a 7-0 win over the Houston Astros — and the club's first World Series championship since 1999. Fried yielded 4 hits and zero walks while striking out 6.
Mazel tov
For the second season in a row, P Max Fried (Braves) has received the N.L. Gold Glove award, issued to the best-fielding player at each position. Click here to see a few examples of Fried's glove work.
Stats to share: World Series
Other stats to share
Since becoming a full-time starter in 2019, Fried leads all MLB pitchers with 16 defensive runs saved, according to MLB.com.
P Richard Bleier (Marlins) yielded just 0.93 walks per 9 innings in 2021, best in the National League. Moreover, three of the 6 walks he yielded over 58 innings were intentional. That wasn't Bleier's only stellar stat among N.L. pitchers in 2021. According to JBN contributor Jack W., the 34-year-old reliever had the league's highest ground-ball percentage (65.5%), lowest fly-ball percentage (14.9%), highest first-ball strike percentage (71.1%), and the second-best strikeout-to-walk ratio (7.33). Bleier also induced batters to swing at non-strike pitches 42.1% of the time, second-most in the National League.
Other news
RF Joc Pederson (Braves), who was traded to Atlanta in July and played with the team in the 2021 World Series, is a free agent after declining a mutual option in his contract last week.
CF Kevin Pillar (Mets), who joined New York as a free agent in 2021, is a free agent again after declining a mutual option in his contract. The 32-year-old journeyman has played for 5 franchises over the last 3 seasons.
The Phillies claimed P Ryan Sherriff (Rays) off waivers. In 2020, Sherriff tossed 9.2 scoreless innings during the regular season and appeared in the World Series. He was 0-1 with a save and a 5.52 ERA in 2021.
# # #
For the latest information from Jewish Baseball News, follow us on Facebook, Twitter or Instagram
You also can get selected updates via e-mail